Asteria hair offers a variety of different lengths, different curvatures, and different styles burgundy wigs. If you are tired of natural black and want to create a different visual effect for your hair, recently you want to buy a burgundy human wig that suits you, pls read this blog!
1, Burgundy Color Headband Wigs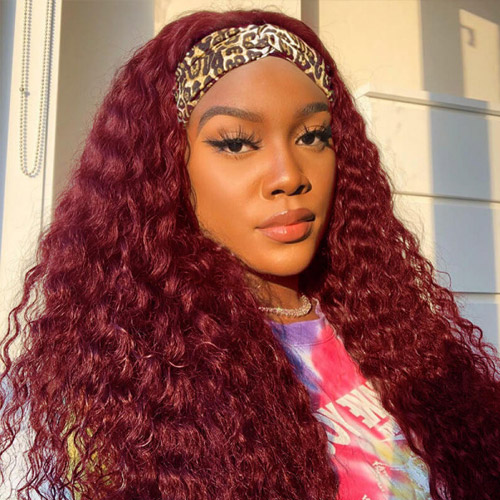 Burgundy color is a fall color, choose these burgundy headband wigs, they will add more passion and joy to your daily life, meanwhile, a headband wig is always the first choice to busy or lazy ladies, get ready within 5 mins, make it a day!
2, Burgundy Colored Curly Headband Wigs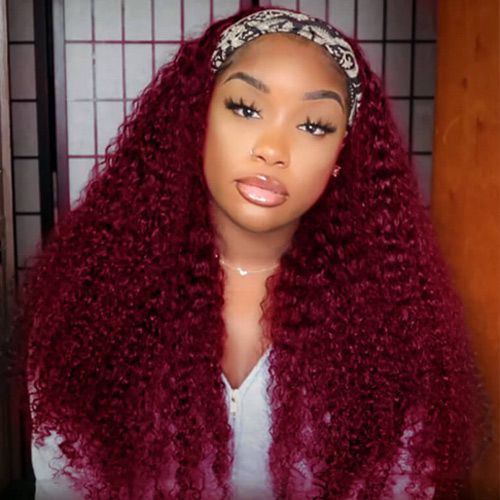 Curly is also a very wonderful texture, if you are in a hurry and want a new look, we suggest you can choose this wig. It can be restyled, no lace and no glue needed
3, Burgundy Color Bang Wig Straight Human Hair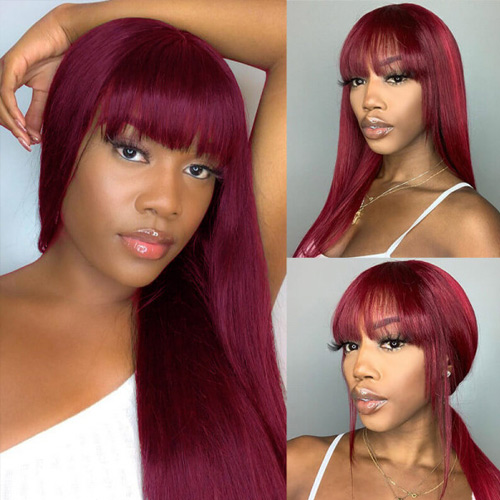 If you want to add some sweetness to your life, then this burgundy color bang wig must be your best choice, it looks elegant and noble, no matter what kind of occasion you are in, it will not go wrong, it can perfectly show the charming temperament of women, burgundy hair is a gorgeous color choice for brunettes. It also flatters every skin tone.
4, 5x5 Closure Wig Burgundy Hair Color Wig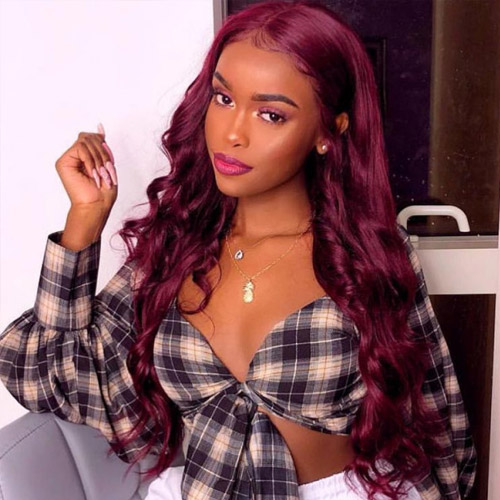 99j Burgundy Hair Color Wig with body wave texture, is a perfect match, giving people a lazy feeling. When a customer receives a long burgundy wig, she happily comments on the website: This is my 4rd time of buying wigs from this seller, I am really happy with my purchase and I can't wait to install it. I love Asteriahair!!!
5,99j Hair Color Curly Hair Lace Front Wig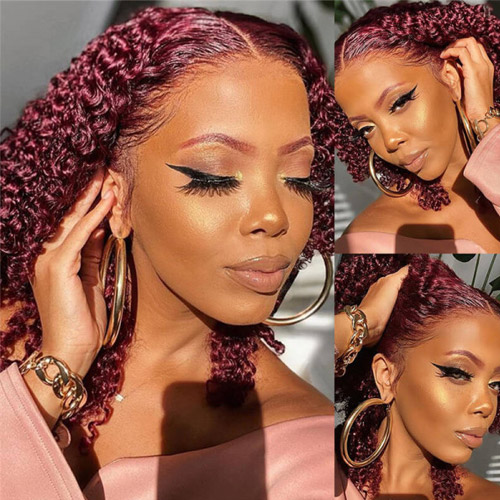 This wig is undoubtedly very fashionable, 100% human hair, and compared with straight hair, the curly curve adds some playfulness. If you are in an office or on a date, it will make you more feminine.
6, 1B/99J 13x4 BOB Lace Front Wig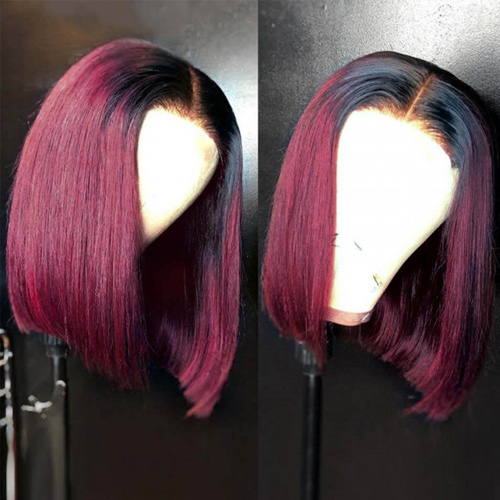 1B/99J, it's dark red burgundy hair color with natural black hair color at roots. makes you look more fashionable and chic, dark hair roots make your hair look better and blend into the hairline and look more natural
Whether you like fashion and chic, cute, or other styles of burgundy hair, you can always find a wig that suits you best in asteria hair, and there are many discounts in the shop. If you recently want a very cost-effective wig, then you must don't miss it, asteria hair is going farther and farther on the road to becoming beautiful with you