If you are a wavy wig hair lover, have you tried the water wave hair wig? Water wave hair wig is extremely thick, soft, and luxurious, and it also requires fewer hair to give a full look than other hair texture. Asteria hair has a best quality water wave virgin hair wig with very suitable price, now let us see some customers' review together:
1. The information of 5x5 Closure Wigs Water Wave Lace Closure Wigs For Women
BRAND NAME: Asteria Hair;
PRODUCT NAME: 5x5 Closure Wigs;
WIG DENSITY: 180%, 250%;
HAIR TEXTURE : Water Wave;
HAIR COLOR: Natural Black;
WIG LENGTH: 16-30 Inch;
LACE MATERIAL: Swiss Lace and HD Lace to Choose;
CAP SIZE: Small/Medium/Large to Choose;
ITEMS PER PACKAGE: 1 Piece Only;
HAIR QUALITY: 100% Human Hair Lace Closure Wigs With 5x5 Closure;
FEATURES: 3 Combs inside, Adjustable Straps at back, Can be Glueless, Can be Dyed or Bleached to #27, Can be Restyled;
PROCESSING TIME: Usually Ship The Order Within 1-3 Business Days;
DELIVERY TIME: Normal by FedEx, 2-5 Working Days Arrive After Shipping;
RETURN POLICY: 15 Days Refund Guarantee-Only When Products Not Used.
2. Why choose Asteria Hair water wave 5x5 lace closure wig
Asteria Hair water wave 5x5 lace closure wig has 5x5 lace area for people to do middle part or side part, at the same time, the 5x5 lace closure wig is a wig that is good for beginners, there is less lace to care for;
Asteria Hair water wave 5x5 lace closure wig has swiss lace and HD lace to choose from, no matter what skin tone you are, you will find the suitable lace for yourself;
Asteria Hair only sells human hair, the hot selling water wave human hair wig would give everyone a very natural hair looking;
The water wave 5x5 lace closure wig is one of Asteria Hair's star products, which would be shipped out to you at the fastest time, you don't need to wait for a long time.
Asteria Hair support Buy now Pay Later service, so you don't worry about your budget, what you need do is just choose the wig that you love!
3. Review from YouTuber for Asteria Hair water wave 5x5 lace closure wig
There is a video posted by Pink Danielle about Asteria Hair water wave wig, which is loved by many people. In the video, the girl shows people how she bleaches the knots and plucks her water wave 5x5 closure wig like a frontal, and also installs it using got 2b freeze spray! The video is very detailed, which will also benefit many people.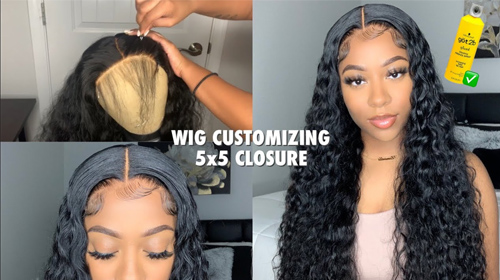 4. Review from customers for the wig
(10 Dec. 2021 12:22)
Obviously I am in love with this hair. It is so beautiful and has a high level of softness. The length is real and the lace is really thin, which makes the installation look very natural. Full hair and ture length, will be buying again!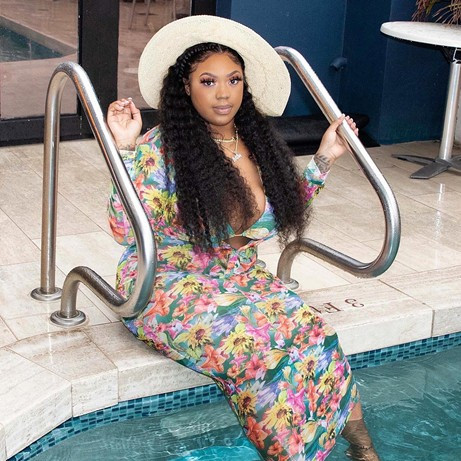 (07 Dec. 2021 12:15)
This wig is soooo pretty, it doesn't shed too much, it's veryyy soft, doesn't really have a smell. The seller is friendly and always available for communication would highly recommend no doubts. It's as described in the pictures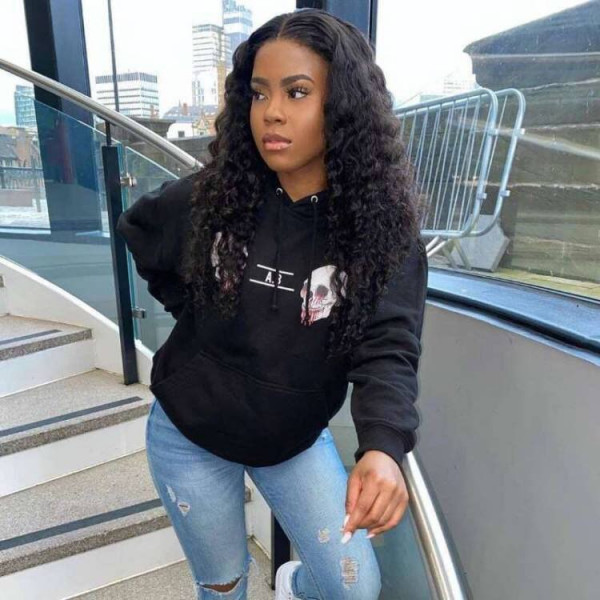 (15 Oct. 2021 03:07)
Beautiful hair! No smell! good quality! The wig is cute and easy to install, which is very suitable for beginners. It looks very natural to wear. The logistics was very fast, I received it in less than 7 days, and I had good communication with the seller and the service attitude was also very good.
(06 Oct. 2021 10:44)
Soooo I received this hair pretty fast, it came with a gift that are pretty cute. So a little about the hair. The hair is pretty soft it's easy to maintain. If you want some affordable hair for good quality this hair is good I've had it installed for a few days now and it does have minimum shedding but that's normal for curly hair. The hair is pretty good I've gotten a lot of compliments on it as well so I would definitely continue to buy from asteria hair!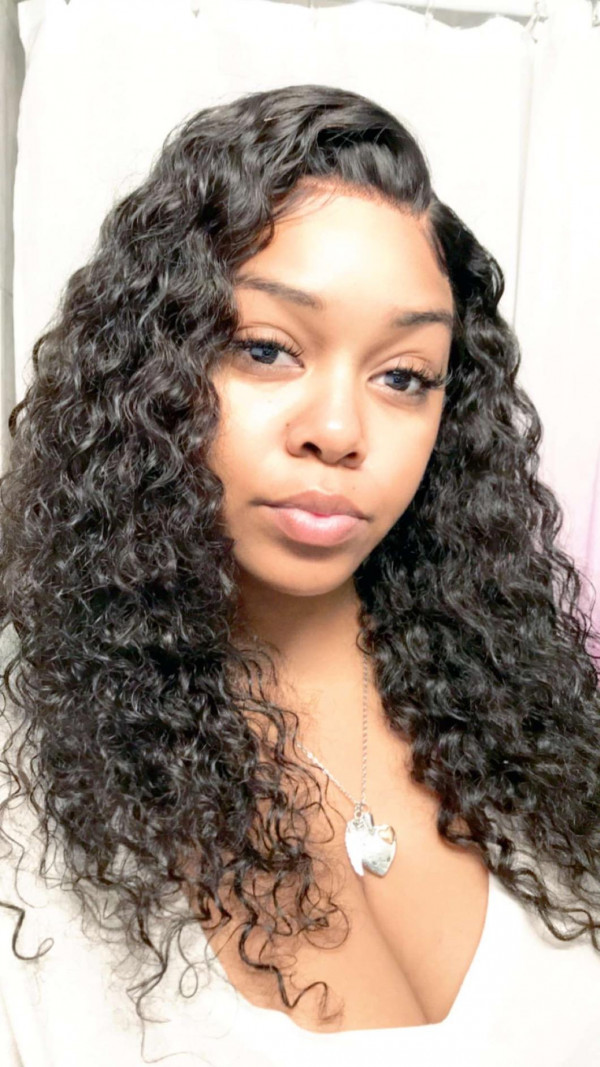 Except for the water wave 5x5 lace closure wig, Asteria Hair also has water wave lace frontal wig, water wave 4x4 lace closure wig, water wave 6x6 lace closure wig, water wave T part wig, water wave U part wig, water wave headband wig, water wave full lace wig, any of your needs can be met.
Asteria Hair Long Hair Wigs For Women 16-36in Water Wave Human Hair Invisible Wigs is highly recommended, the wig has a large lace area for people to do many kinds of hair looking, swiss lace, and HD lace to choose!