Presumably every wig lover has a lace front wig, whether it is 13*4 lace front wig or 13*6 lace front wig, there are many people love them. Th e advantage of lace front wigs is obvious, they would give all people much more natural hairline than other hair wigs.
It is precisely because lace front wig is popular with many people that many hair vendors in the market sell them, it is easy to buy a beautiful lace front wig, but how do I make it look natural? Then let us discuss about the problem.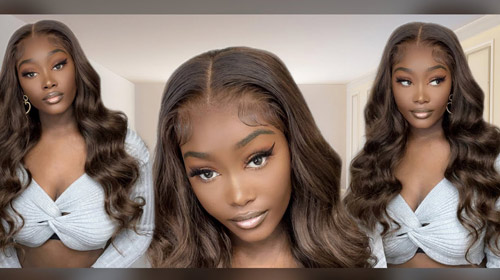 1. Choose the suitable hair texture with the best hair quality
Choose the best quality hair is the base to make a wig look natural, like real human hair, when you wear the wig, almost everyone will think that it is your own hair.
Besides the hair quality, it is also important to choose the hair texture that suitable for your face shape, which will also help you to reshape your face.
2. Choose the right color of the lace front wig
People's skin tone is different, then different hair color and lace color will bring out different effects, so we need to pay attention to choose the right color of the lace front wig.
As for lace color, there are medium brown lace, light brown lace, transparent lace and HD lace, usually HD lace fit all people, but if choose lace color among medium brown lace, light brown lace, transparent lace, then we need to pay more attention to our skink tone, the suitable lace color will help us get more natural hair looking.
As for hair color, except natural black color, there are also blonde color, brown color, red color lace front wigs, choose the right hair color according to your skin tone is also very important, which will add points to your image.
3. Choose the right wig cap size
There are always small cap size, medium cap size, large cap size on the hair wig market, some hair vendors can also customize the wig cap size according to customers' needs. To make your lace front wig natural, you need to choose the most suitable wig cap size, a wig that has suitable wig cap size will make your wig blend with your head.
4. Pluck your wig.
Plucking your lace front wig is everything! Pluck the hairline of your lace front wig will create prefect baby hair and hairline, it is the best to way to make your wig looks natural, it will looks like your own hair. Some lace front wigs sell online are pre plucked, but even your lace front wig doesn't be pre plucked, it is also not a problem, you just need to have these tools: wig, mannequin head, tweezer, comb, pins to hold your wig to the head. Even if you don't know how to pluck the hairline, there are many tutorial video on Youtube!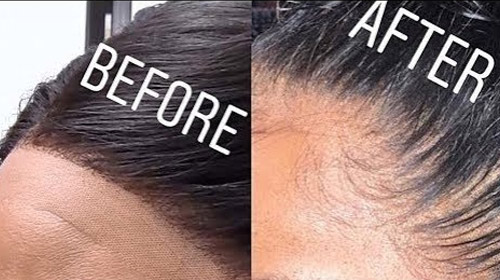 Now what you need to do is just choose your lace front there!