We have received may customer messages that they found sites that using asteria hair's logo and selling $17 wigs and buy 1 get 2. Based on info we found, they invested a huge amount ads fee on Tiktok and Instagram Facebook which is unacceptable and infrustriting!
ASTERIA HAIR OFFICIAL SITE:
M.ASTERIAHAIR.COM
FAKE SITES WE FOUND SO FAR:
https://www.quigear.com/
https://www.yokclick.com/
https://www.unchly.com/
https://www.fusearni.com/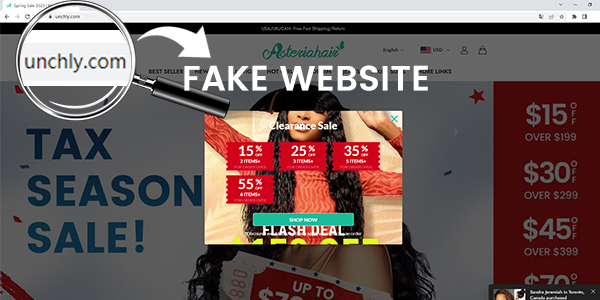 They use our logo and banners and a lots of pictures stolen from everywehere, don't be fooled, ladies!
Report fake pages on social media, love, keep more people from being scammed.
If you have recently placed an order, but not sure whether it's a fake webisite or our official website, please email us : service@asteriahair.com, attach a screenshot of your order details please, thanks.