No matter where you are from, whether you are poor or rich, whether you are fat or thin, as long as you want to be better and better, and you want to have a good image, you must admit that hairstyle has a great impact on your life. Therefore, people will always spend a lot of energy on hair, or change the length, or change the color. In this fast-paced life, this will consume a lot of your time. Therefore, wigs have become more popular.
We believe that everyone will encounter a problem when choosing a hair, which is to choose sew in weaves or a lace wig. Today, we will discuss this issue.
What is sew in weaves?
As its name, it is to take care of your own original hair, braid it, and then sew the hair extension with your own hair. Sew in weaves not only increase the length and density of the hair, the sew in weaves can also help you have more hairstyles and help you achieve hairstyles that your own hair cannot achieve, then it is loved by many people.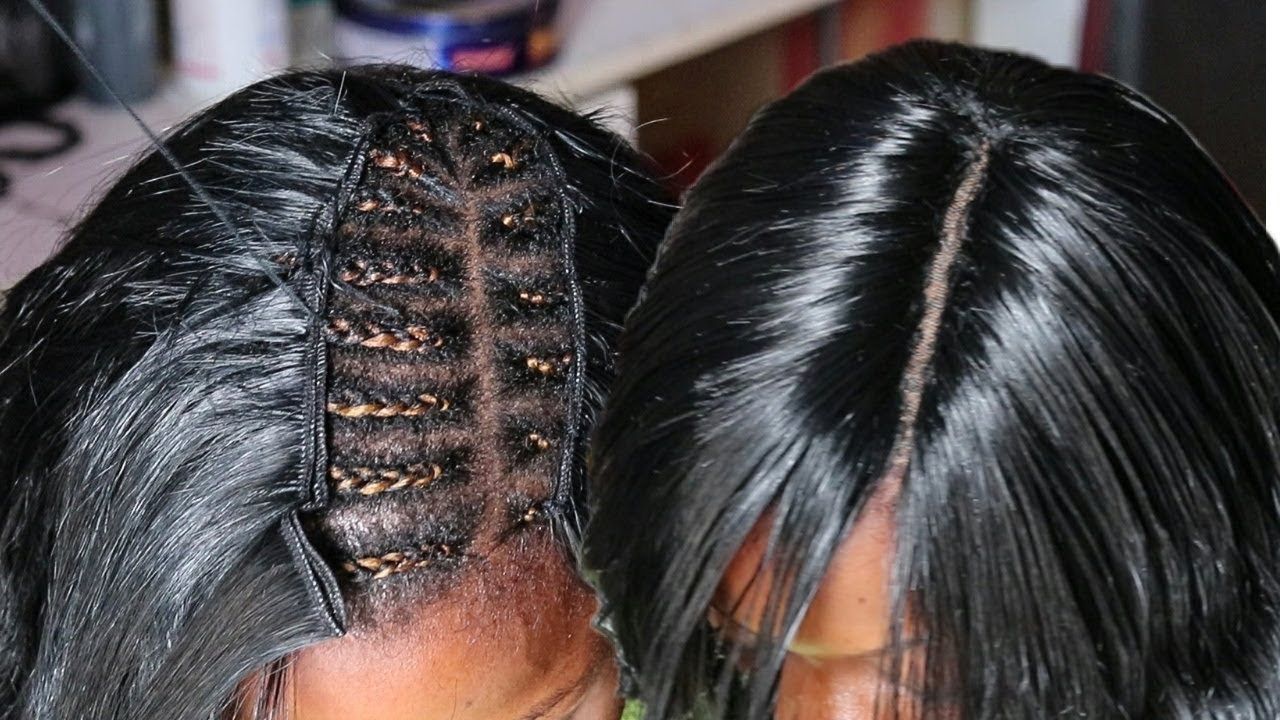 Why choose sew in weaves?
Reason 1. No need to use glue.
What is needed in the sew in weaves process is the threading needle and the threading device, and no irritating substances are used. When you wear a wig, unreasonable use of glue may damage your hairline, and sew in weaves completely avoids this problem.
Reason 2. Helping hair growth.
Many people may have questions. Will sew in weaves hair help hair growth? The answer is yes. Sew in weaves allows your own hair to breathe freely and grow freely. There is no room for dandruff and sweat to grow due to avoid being stuffy. Sew in weaves also allows you to wash your own hair freely.
Reason 3. Very secure.
If you are about to have a long-distance trip, or you want to have some intense outdoor activities, like swimming, etc., if you choose sew in weaves, you hardly need to worry about your hair, because sew in weaves is very secure, you don't need worry about your wig will fall off.
Reason 4. Very natural.
Because sew in weaves is done on your own hair and combined with your own hair, it looks very natural, and many people will think that all your hair is your own hair.
Reason 5. Very convenient.
Sew in weaves can be maintained for a long time, if you choose sew in weaves, get up in the morning, you don't need to spend too much time to wear your wig, you can get up and go to work, which is probably what many people want life. All you need to do is to dress yourself, choose the right clothes to match.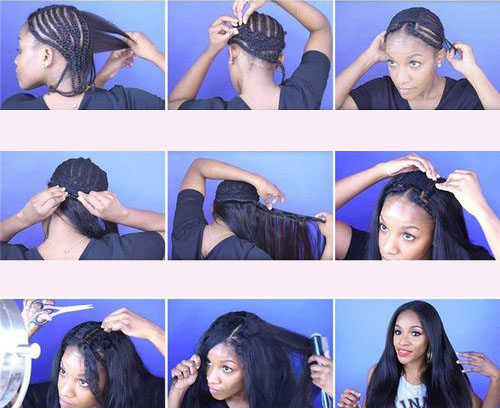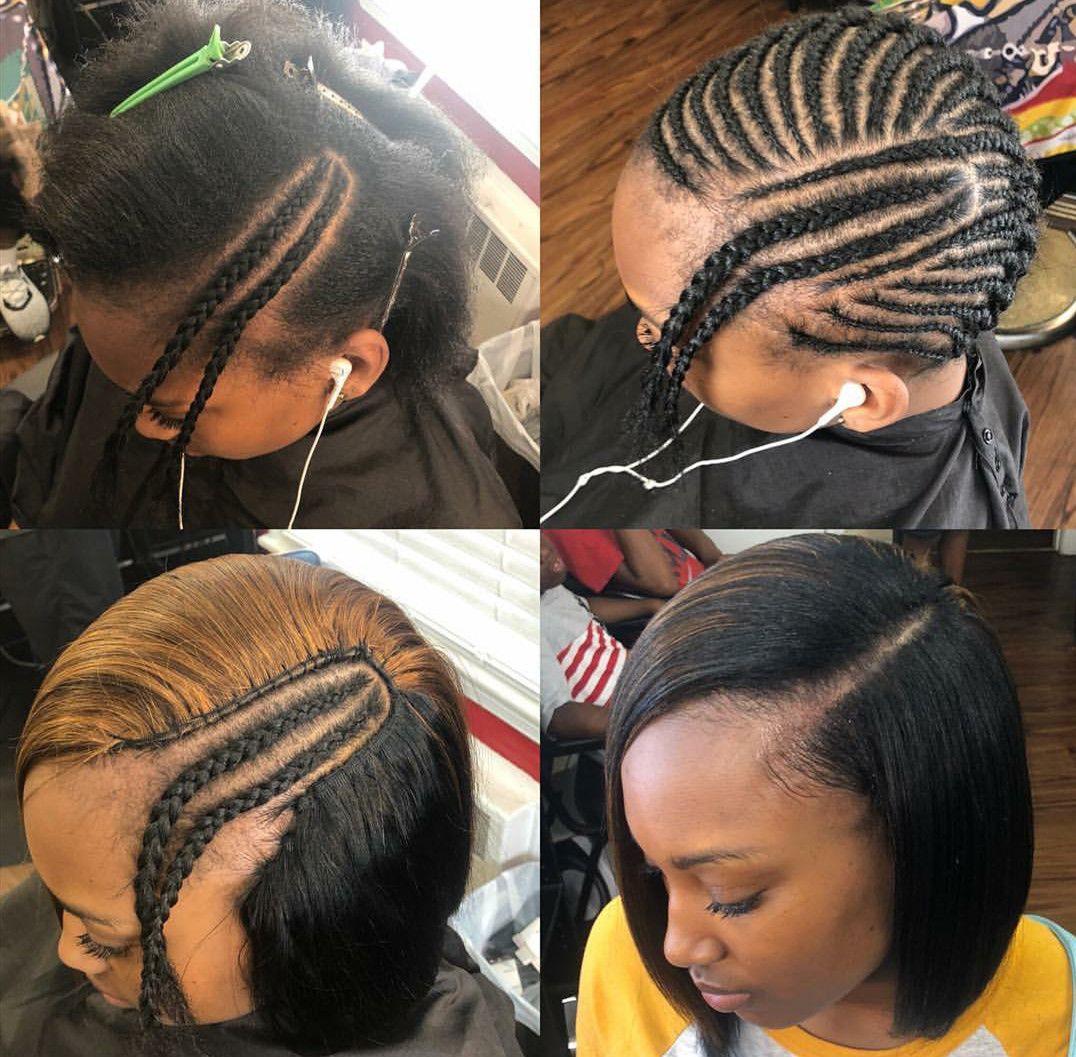 What is lace wig?
Lace wig is becoming more and more popular. It is a special kind of wig, usually by hand sewing the wig cap and lace together, it has a very natural hairline. Lace wig occupies a very important position in the world of wigs, especially lace frontal wig.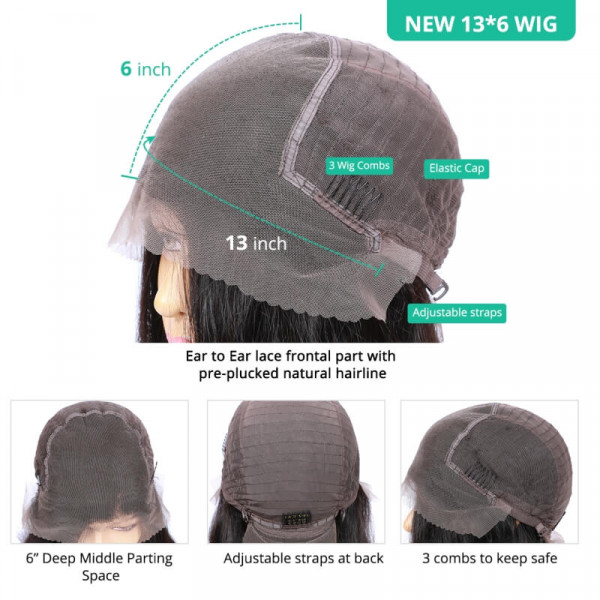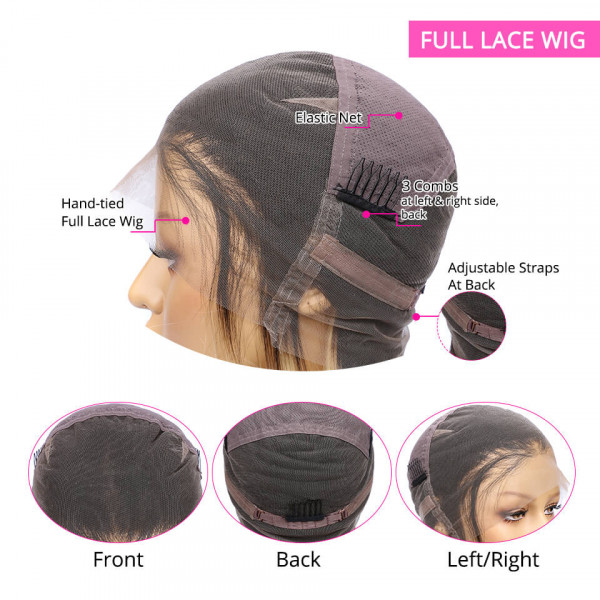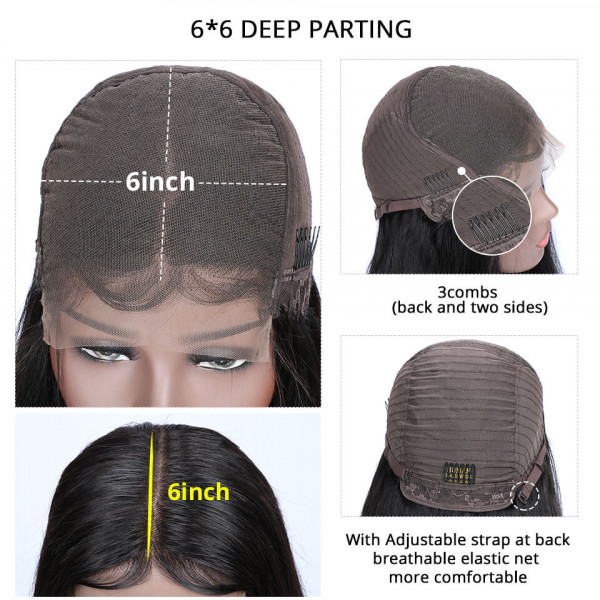 Why choose lace wig?
Reason 1. Protect your hair.
Lace wig not only help people realize their desire to have beautiful hair, but also give their damaged hair plenty of time to grow. Because when you wear a lace wig, your own hair is under the wig cap, then will not directly touch the outside, so it reduces many factors that may cause damage to the hair, such as sunlight, bad air. At the same time, because all your hair is under the wig cap, you do not need to dye your own hair to match the color of the wig you bought, which indirectly reduces the damage that dyeing may cause to your hair.
Reason 2. Convenient to wear.
There are combs and adjustable straps inside the wig. You can use them to adjust the size of the wig to fit your head. There is no need for long-term professional guidance, even if you are a beginner, I believe you can learn it quickly. When you want to change your hairstyle, if you are very good at installing lace wig, we believe lace wig will save you a lot of time. When you are anxious to go on a date, you can have more time to spend on your makeup and clothing.
Reason 3. Comfortable and highly breathable.
Lace wig allows your hair to breathe freely. Because the lace and the hair cap are sewn together by hand, it looks very natural. Unless someone observes it up close, or a very professional person, few people may find out that you are wearing a wig.
Reason 4. Wide choice.
There are many types of lace wigs, full lace wig, lace frontal wig, closure lace wig, and lace of the wig also has different colors. Moreover, lace wig can have many different hair styles and colors, whether it is straight or curly hair, whether it is natural color or other colors, people can choose different lace wig according to their needs, but the price may vary.
It should be noted that if you prefer lace wigs, it is best to remove them when you sleep and reinstall them the next day.
Whether it's lace wig or sew in weaves, as long as you choose real human hair like ours, and take care of it, all can last a long time. Whether you choose lace wig or sew in weaves, you should according to your own preferences and circumstances, choose your favorite. We have discussed so much, you must have your own ideas. Let's talk about it together.