Dear, weather is so hot, right? Are you wearing natural lace front wigs now? Today, let's talk about how to keep your head cool during the summer and how to choose a fit hair extension.
Can you wear wig in summer?
Of course you can, honey. Just need to note two things, length and density.
If you plan to go somewhere, like seaside, long and full hair may destroy your holiday. Choose short hair lace front wigs will make you feel more comfortable and cool in summer. As we all know, if the hair is long, you will feel hot in your neck and back. Especially, when you spend lots of time outdoor, you hair and head may full of sweat and oil. Imagine that situation, not so happy right? About density, low density wigs are much, much lighter than high density wigs. What's more, heavy hair will make your head feel hot. In summer, all of us want to keep a refreshing look, do not let your hair destroy it.
There is another important reason why wearing a wig is a good choice in summer. Sunlight is too strong in summer, you need to use something to cover your head, like wig, it can protect your scalp and natural hair from UV damage.
Which wig is the best choice for summer?
For these reasons, you can choose short bob wigs in 150% density, even 130% density, you can also cut your long wigs by yourself, like boy cuts, it will fit more for summer. A shorter hair style means you will have a lighter wig, less sweat and cooler scalp.
What color of wig should you choose?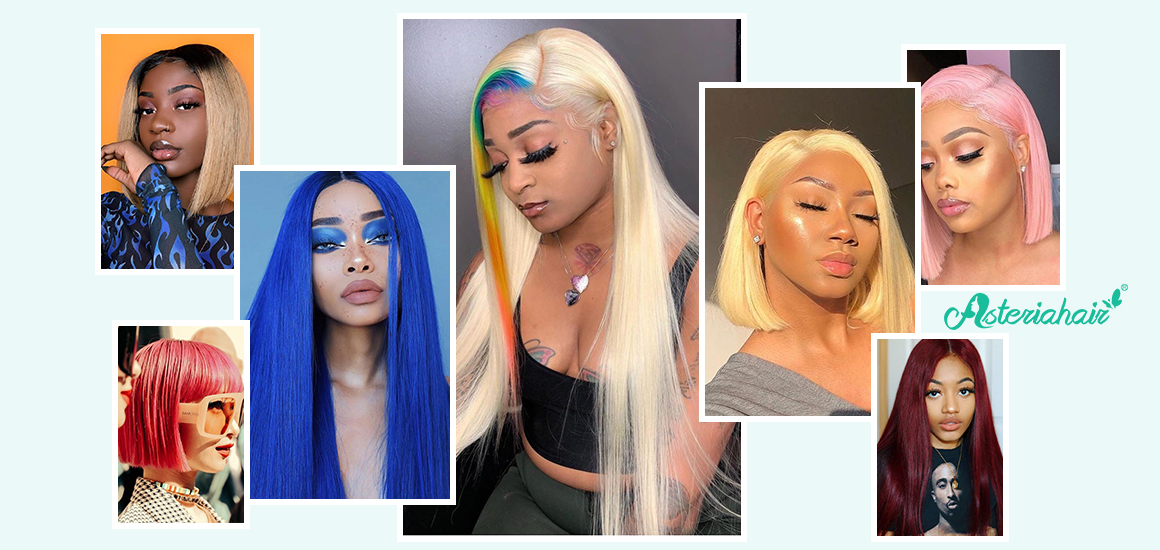 It's time to try some lighter color wig now! As we known, dark color, like black or dark brown are easily to absorb sunlight. You must have had the same experience before, when you wear dark color clothes to go somewhere in the summer, after a few minutes under the sun, you will feel burning hot on that part and hard to touch it. Try some lighter color can help you to avoid this problem. Moreover, don't you think lighter color is belongs to summer? 613 hair color, blue, pink, purple, rainbow and so on.Those color not only can make you have a good mood, but also can make you feel cool in the hot summer. You will become one of the shinning girl in the street.
If you exactly have the same exact thought, just try it now!
Conclusion
If you want to try some wigs in the summer, bob wig in light color is best choice for you! Hope all of you can find the wig belong to you. You are the most cool girl in this summer.