2020 has be to an end. In order to better see this unusual year off, you may meet with relatives and friends, you may travel, in any case, we must show our best appearance, different people may choose different methods, but there should be many people who choose to change their hairstyle and buy a wig. Observing the wig trends past years, we will find that no matter when, virgin human hair short wig will have a important place and be loved by many people.
Why are short wigs so popular? Today we will discuss them.
The length of the short wig is generally not long, the most typical wig is the short bob wig, there are also short lace closure wig and short lace frontal wig.
1.Short bob wig
There is such a wig, it is very popular, it has a variety of styles, various colors, and easy to care, many people love the wig, it is the short bob wig!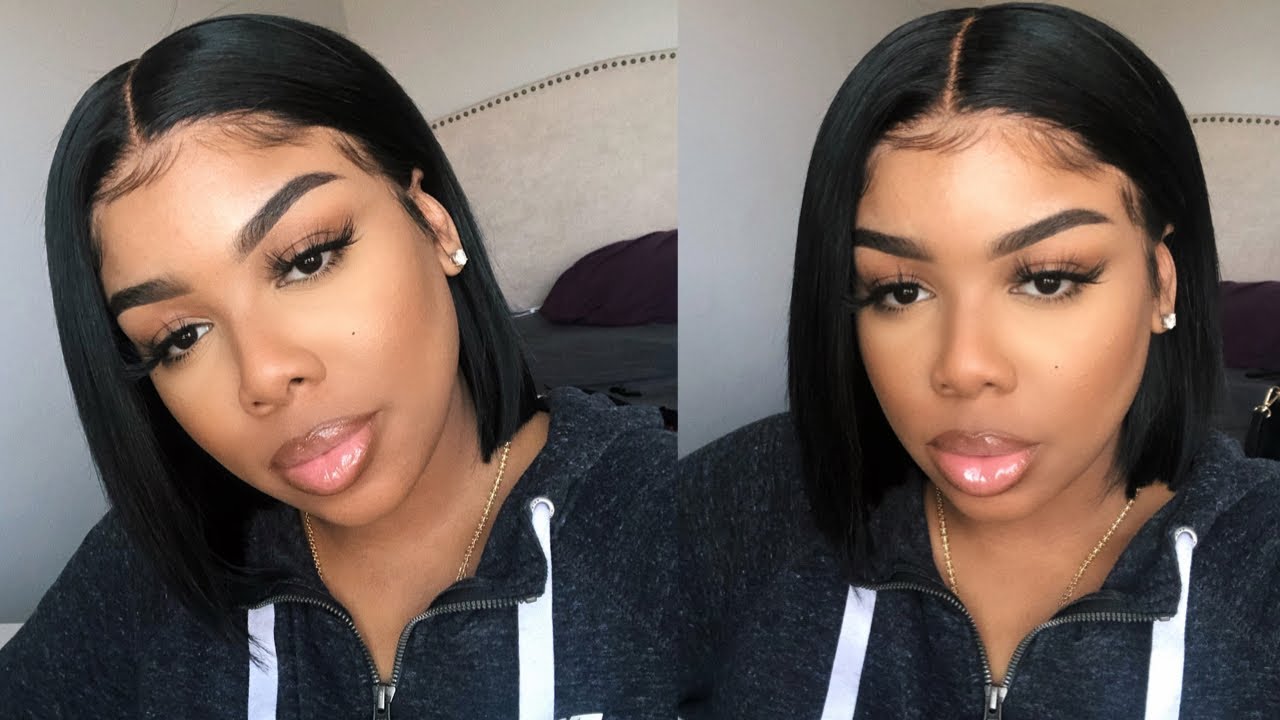 According to the lace type of bob wig, it mainly has 6*6 lace closure bob wig and 13*4 lace frontal bob wig, of course, there is also nolace bob wig, it is u part bob wig. Bob wig is not limited to one style, if you want some hair pattern that are special, you can choose curly bob wig, deep wave bob wig or natural wave bob wig, if you like straight hair and you want to style the hair by yourself, you can also choose the most classic straight hair bob wig. Also if you feel that natural color bob can not reflect your personality characteristics, you can also choose color hair bob wig, such as #613 bob wig and 1b/99j bob wig. Bob wig will definitely meet your various needs, isn't it?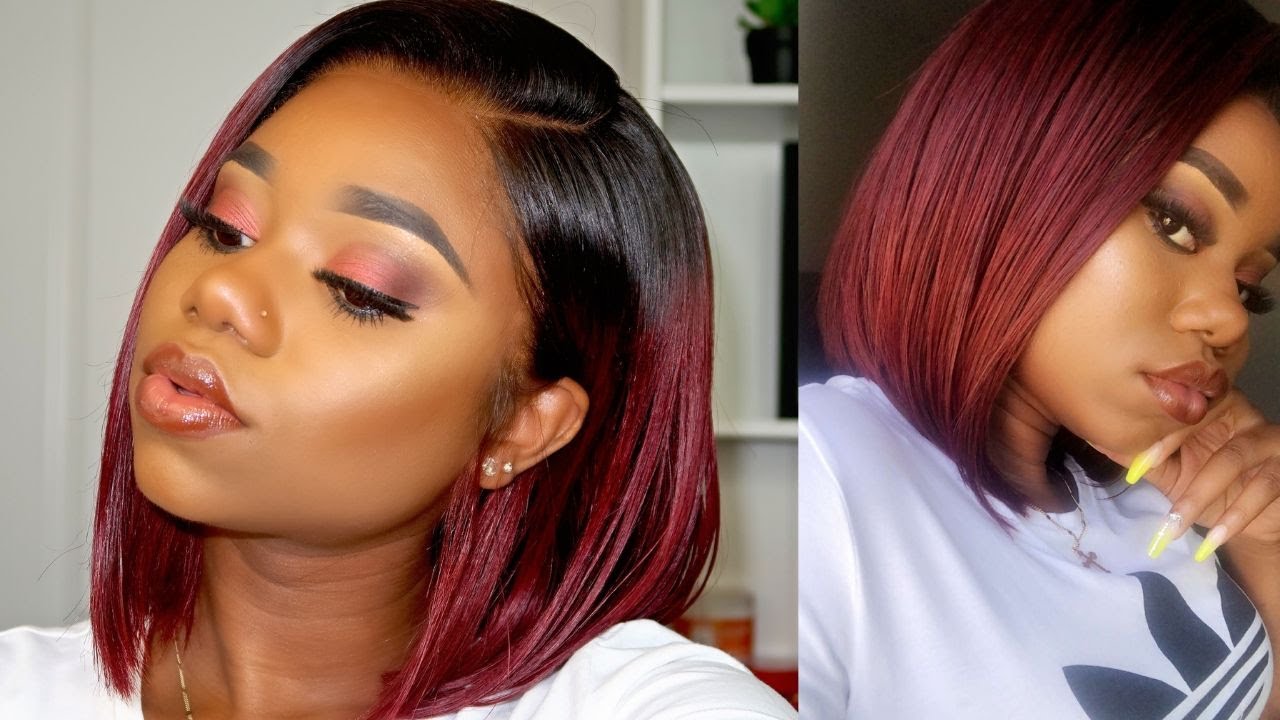 2.Short lace closure wig.
The market for short lace closure is very broad. For short lace closure hair wigs, there may be many people who think it is similar to short bob wigs, and in fact, the lace types of short lace closure wigs are not limited to one type, it can be 4*4 lace closure wig, 5*5 lace closure wig, 6*6 lace closure wig, 6*2 lace closure wig, and there are more choices of colors, blonde color, brown color, and burgundy color. . . We have recently discovered that blonde lace closure short wigs are very popular, whether it's straight hair or body wave.
3.Short lace frontal wig.
The lace area of lace frontal wig is ear to ear. It can show a very natural hairline. There are not only 13*4 lace frontal wig, but also 13*6 lace frontal wig. The color and hair patterns are even more varied. Short lave frontal wigs should be able to meet any of your needs.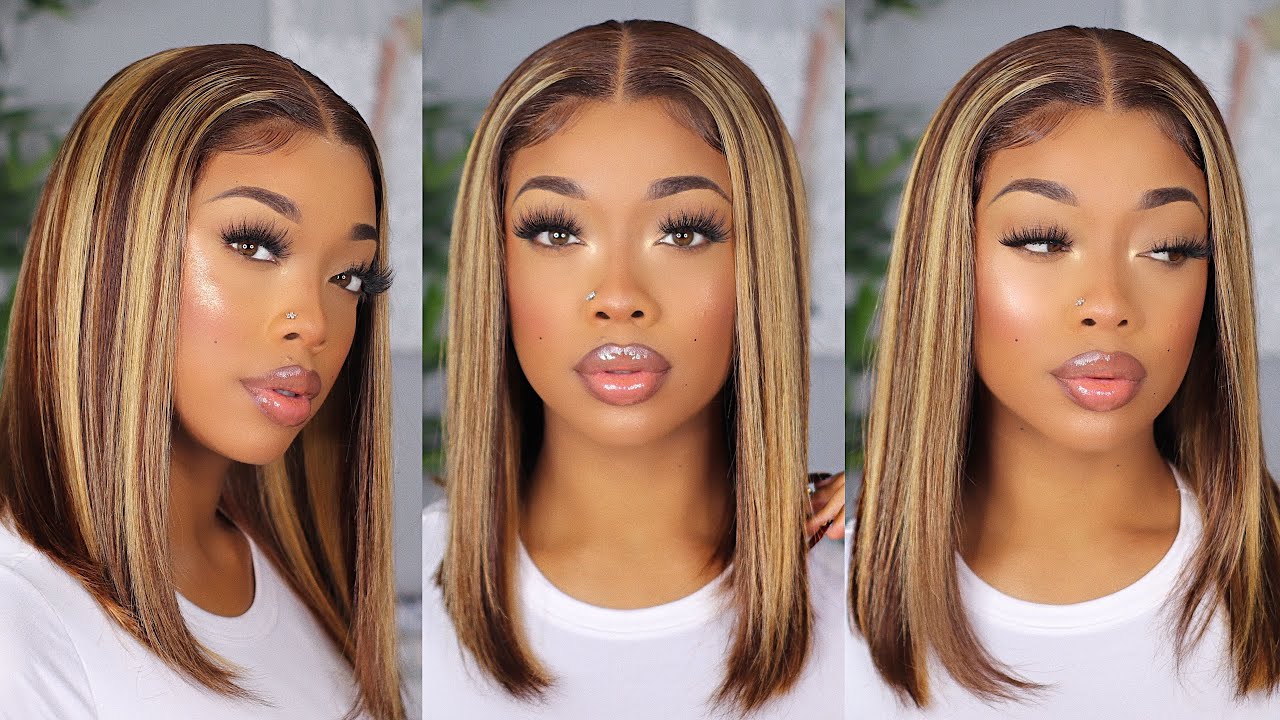 The reason why short wigs are popular are not only because of its variety of styles, but also for many other reasons. Firstly, short wigs are cheaper than longer length wigs, high quality and cheaper price. Secondly, short wigs can be matched with any of your clothing on any occasion. Third, easy to take care of, because the length of short wigs are not long, then it is also very convenient to take care of.
Let's act together, choose a short wig that are suitable for us, it will be our best gift for the new year!