Human hair wigs are a must-have beauty product that almost every woman has today, it helps protect your hair and saves you from the unnecessary stress of getting your hair done every time. Therefore, it is very important to take care of the shape of your wig and let it last a long time. If you don't know how to care for a wig, I hope this article will help you.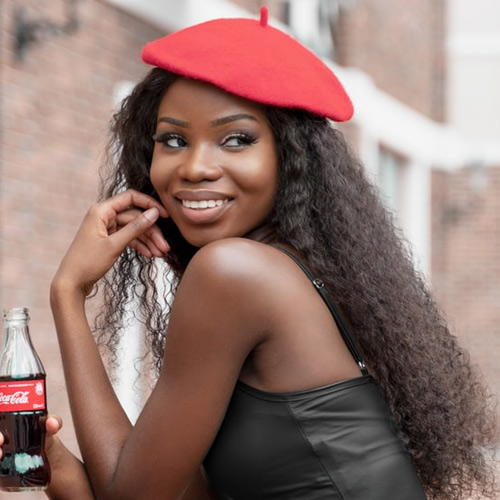 Here are some ways you can care for your wigs:
1) Know the difference between human wigs and synthetic wigs:
When you get a wig, try to identify if it's a human wig or a synthetic wig. Human wigs are soft and shinny, and its very durable, unlike synthetic wigs, which are not versatile. Human wigs are more resistant to damage than synthetic wigs.
2) Comb your wigs regularly:
Use a wig comb to brush your wigs often. It will make it last longer. Make sure you're extra careful when brushing the wig so as not to rip it. Gently comb it and don't comb it when it's wet.
3) Don't over-wash your wigs:
In general, you should wash your wig twice a week, depending on how you wear it. Washing your wigs too often will make them get worn out quickly. Also, use a special shampoo and conditioner to wash your wigs because the regular conditioners and shampoos contain chemicals that can damage your wigs.
4) Store your wigs on a wig stand:
Storing your wigs on a wig stand will help it maintain its shape and also keep it from tangling or getting dirty. It will also make it easier for you to style your wigs daily.
5) It is recommended not to sleep or shower with a wig on:
Don't go to the shower with a wig, and don't sleep with a wig. Sleeping with a wig on can cause it to tangle, which shortens the wig's lifespan.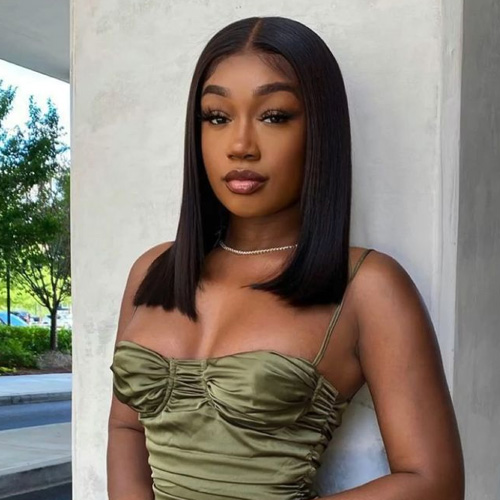 Should I Wash My Human Hair Wig Before install it?
To get the most effective results, you ought to shampoo and condition your human hair wigs before you wear them. Human hair usually arrives with a conditioner that coats the hair and is employed to preserve the style and retain moisture whereas it's equipped and through shipment. If this coating isn't washed off, you will have a hard time designing or styling your wig.
Heat-styling smooths the cuticle creating it look and feel softer. If you propose on taking your human hair wig or false hair to a stylist to color, take care to prompt them it should be washed first. The coating affects how the color absorbs, so it should always be washed before chemical treatment.
A good indicator of when it's time to wash your wig is whether the hair appears dull or lifeless. If you move but your hair doesn't, it's time to wash it. You can extend the time between washes by using a dry shampoo on the roots and bases and styling with heat. However, professional hair stylists certainly know this.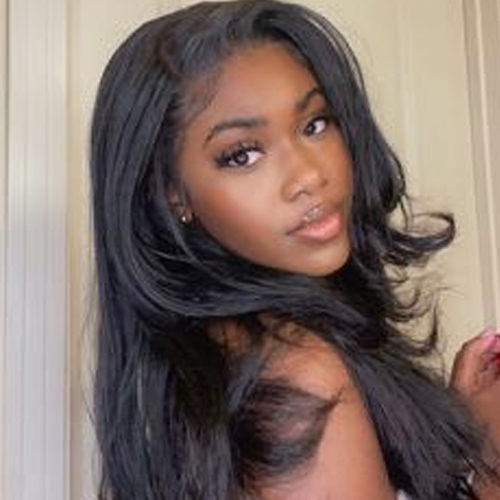 How Often Should I Wash My Human Hair Wig?
We recommend washing and conditioning every 1-2 times wearing. Since human hair needs hydration, it makes sense to apply a deep conditioner every other wash. It is important to only use conditioner from mid-shaft to ends.
It is recommended to use hair oils and serums at the ends and spray with heat protectant before blow drying and heat styling. If your wig needs to be washed more often or less often, you can adjust your routine. Sometimes simply grooming your hair with a curling iron or flat iron between washes does wonders.
After reading this article, if you have any better suggestions, please leave a message to us in the comment area at the bottom. I hope you are all more and more beautiful!