Even though there are many hair wavy types of human hair wigs in the market, like straight, body wave, curly, water wave, deep wave....but straight will be the one of the queen, which loved by many hair lovers. We believe, every wig lover should have a straight wig.
Asteria Hair's one of the top selling hair wig is straight lace front wigs human hair. Today we will give you some honest customer reviews about our hot-selling straight .
1.The information of Straight Lace Front Wigs Human Hair
BRAND NAME: Asteria Hair
PRODUCT NAME: Long Straight 13x4 Lace Front Wig
WIG DENSITY: 180%, 250%
HAIR TEXTURE: Straight Hair
HAIR COLOR: Natural Black
WIG LENGTH: 16-40inch
LACE MATERIAL: Swiss Lace and HD lace to Choose.
CAP SIZE: 22.5inch Circumference, Standard Medium Cap Size
ITEMS PER PACKAGE: 1 Piece Only
HAIR QUALITY: High Quality 100% Human Hair Lace Front Wigs
FEATURES: Hair Can be Dyed or Bleached to #27, Can be Restyled, Tangle Free, Shedding Free Under Proper Care
PROCESSING TIME: Usually takes 1-3 business days processing before shipping out.
DELIVERY TIME: Normal by FedEx, 2-5 Working Days Arrive After Shipping out.
RETURN POLICY: 15 Days Refund Guarantee with Product Unused.
2.The video of Asteria Hair Straight Lace Front Wigs Human Hair
Recently, a famous YouTube influencer SlayedBy Jordan who has 513,000 subscribers showes 40inch straight HD 13x4 lace front wig 250%density to people. In the video, he installed the straight hair wig for a beautiful girl, and made the straight hair wig to crimp hair, Jordan showed the whole process we just said in the video. For more details, you can check the video in the link:https://www.youtube.com/watch?v=mmDn19B55Sg&t=67s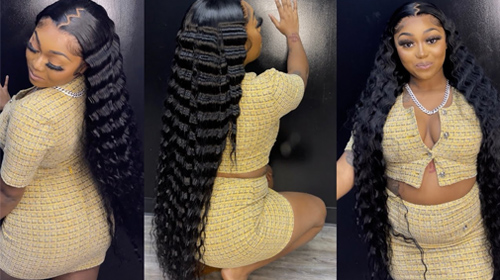 3.Why choose Asteria Hair Straight Lace Front Wigs Human Hair
Asteria Hair only sells human hair, so the straight wig would help you get more natural hair looking, the hair can also be retyled to other hair wavy.
Asteria Hair Straight Lace Front Wigs Human Hair has large lace area, which will help you get more hair looking, middle part, left part, and right part all can be done.
Asteria Hair Straight Lace Front Wigs Human Hair begins at 16inch, 40inch is the longest length, whether you like long hair or short hair, your requirements can be met.
Asteria Hair Straight Lace Front Wigs Human Hair has swiss lace and HD lace with pre- plucked hairline, all can melt your skin well, and looks very natural!
4.The customer reviews of straight lace front wigs human hair
10 Dec. 2021 09:28
The hair is very good!!! Such a soft and beautiful price.The hair is cute and plump. The hair is soft and flowing. It is still silky smooth after washing, in very good condition, and will order more.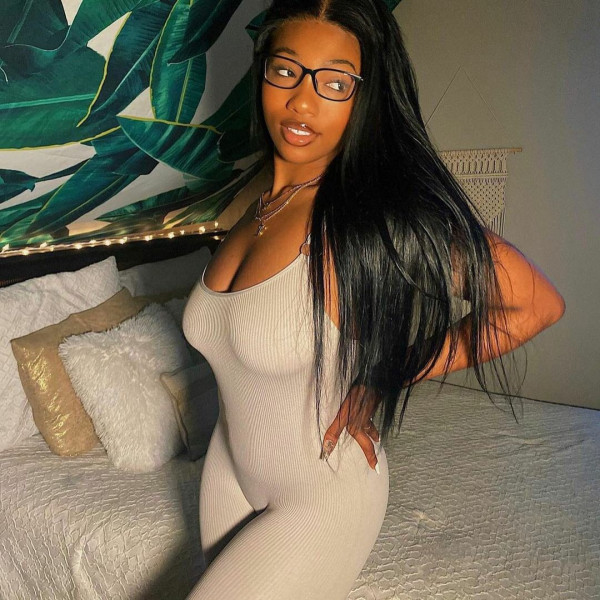 27 Oct. 2021 06:48
I really like this wig. It's beautiful, I got many compliments each time I wear it. It also arrived on time. Feels and looks so natural! Cap size was suitable like I wanted. I got 180 density, very full for me. Seller communicates through the whole process & really ships super fast. I recommend 100% to this one seller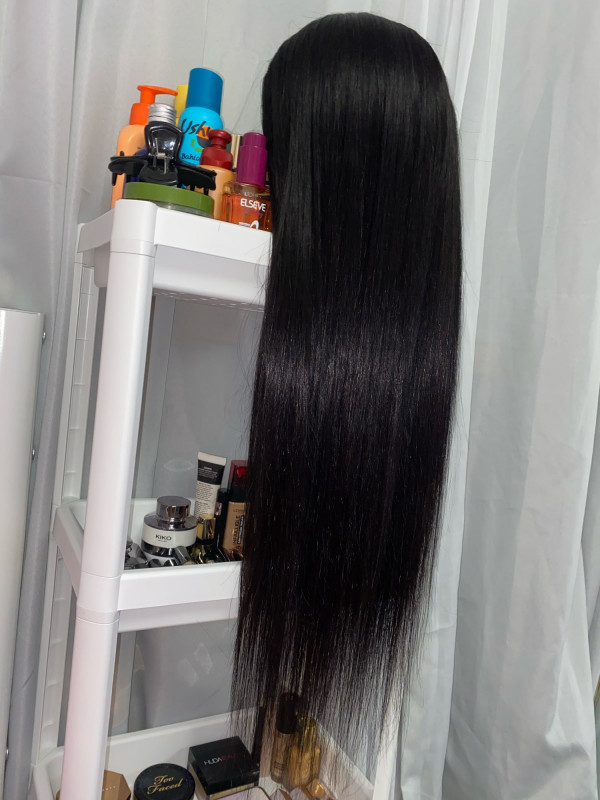 24 Oct. 2021 06:42
I've been buying hair from this company for awhile now and I jus love their hair .Great Quality, no shedding, no tangle . This is my first time ordering this wig, and it came in a cute little box. When I tell you the wig is gorgeous and is pre-plucked so Natural looking. You wouldn't have to do much to match it with your hairline. Can't wait to put it on and get the feel of it. I'm a for sure customer and will be ordering again . I'm a hairstylist and can recognize good hair when I see it .
17 Oct. 2021 05:21
I never been the one to leave reviews lol but this was my first time ever ordering a wig buying a wig and wears wig and I am sooo pleased with it! It's so freaking pretty. It's soft!