Before analyzing this title, we need to know how different bundles may affect the production of hair wigs. You can choose according to your own needs. But in general, the more bundles you choose, the higher the wig density. Do you really think the higher density you choose, the better? Today, let's discuss how many bundles should be selected for people with different needs.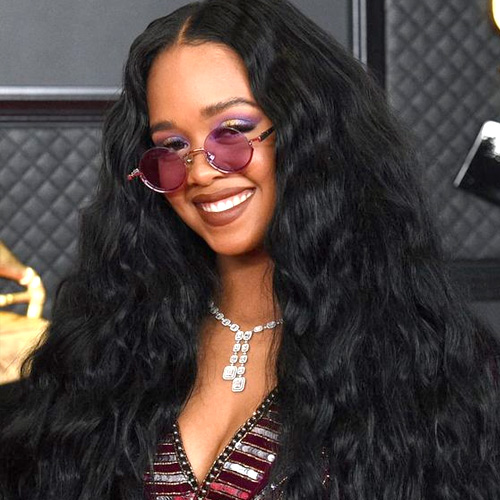 First of all, we need to understand the production process of hair wigs. Secondly, clarify your own needs. Finally, select the appropriate bundle quantity according to the demand.
Production process of hair wigs
Wigs are divided into lace wig and non lace wig. The difference between the two is whether there are lace part.
Among them, the lace wig is more popular among the public. It is made of hair bundles and lace closure. The density of lace closure is fixed. Therefore, if you want to make the density of the hair wig higher, you should choose a larger amount of bundles to sew.
Clarify your own needs
You need to know what the texture of your wig is? After wearing it, where does the hair tip need to reach the body? These are important factors that determine your subsequent purchase of products.
Similar to deep wave and water wave, curly hair with curvature. Compared with straight, in order to achieve the ideal position, we suggest you choose two more inches. Because the curly hair is curved, the length refers to the length after straightening the curly hair, not the length after curling. In other words, for straight hair and deep wave hair of the same length, visually, deep wave hair will be shorter.
Select different quantities of bundles according to requirements
The number of hairs on the hair bundles depends on the length. Because the weight of each hair bundle is 100 grams, the length of the hair bundle is about long, and the less hair. On the contrary, the length of the hair bundle is about shorter, and the more hair.
Therefore, if you want to reach the length of 24 inches and below, three hair bundles and one hair closure are enough to meet the needs of most people;
If you want the head wig to reach 26 inches and above, we recommend that you choose 4 hair bundles and 1 hair closure.
However, there is a special case. In terms of texture, because the curls of curly hair contains radians, curly hair looks fuller and fluffy than straight hair in the wig of the same density. After washing and air drying, the curly hair will be fully displayed, which is 50% more fluffy than the original state.
Therefore, for the texture of water wave, curly and deep wave, we still recommend three hair bundles. If the density is too high, the hair will be too full, neither easy to take care of nor beautiful!
Hope this article can help every girl!