Hair wigs are very popular all over the world. There are two main types of wigs: human hair wigs and synthetic hair wigs, then "which one to choose?" might be a question that many people want to ask. To know the answer to this question, we need to know what are human hair wigs and synthetic hair wigs first.
Synthetic hair is a type of hair with built-in fibers that can keep the hair curled, fluffy and wavy. This kind of hair is man made and difficult to color. But human hair wigs are made of real human hair, so the appearance and feel are real, but they must be redesigned after washing, just like your real hair.So what are the other differences between them?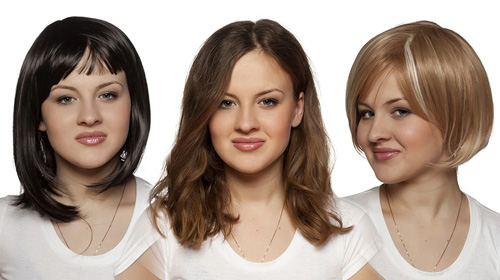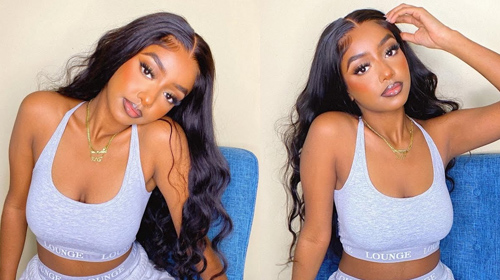 1.Regarding hair lifespan
With proper care, human hair wigs can last about 1 to 2 years or more even if worn daily. But synthetic wigs have a shorter lifespan than human hair wigs, the lifespan might between 3-6 months with proper care.
You cannot use hair dryers, curling irons to style synthetic wigs because they cannot stand the same high temperatures and chemical treatments as human wigs, also synthetic wigs can not be colored. However, these things can be achieved through human hair wigs, human hair wigs can be restyled with hair dryers and curling irons, and they can also be bleached and dyed.
If you choose human hair wigs, even if you just buy one wig, you can achieve many hair style with proper methods.
You don't have to spend too much time styling synthetic wigs because they can maintain style.
But just like your own hair, human hair wig needs to be washed, deep-conditioned and re-styled frequently.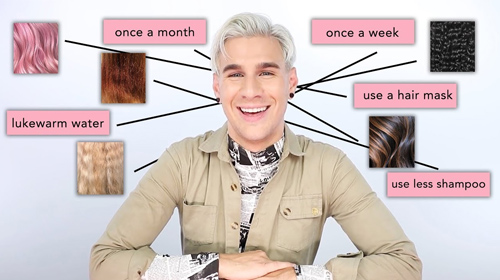 Synthetic wigs are less breathable compared to human hair wigs. Synthetic wigs might you uncomfortable during the warm weather. But human hair wigs will help you avoid the uncomfortable caused by synthetic wigs, there are many types of human hair wigs, like lace wigs, headband wigs, U part wigs....which all have very good breathability, and can help your scalp breathe easily.
5.Regarding hair price
The cost of human hair wigs is higher than the cost of synthetic wigs, especially when the epidemic is raging, the price of human hair will even be higher than usual.
However, excluding the price factor, if the quality is your only factor in deciding whether to buy a wig, then a human hair wig will be the best choice, which can help you get a more durable, beautiful, and natural look, but maybe you need to make persistent efforts in hair care. But to get a natural look, everything is worth it, right?
As long as your budget is sufficient, we still recommend that you choose human hair wig, it will bright you more happiness. But if you are a beginner of wig with a little budget