The reason of people like Colored Wig
Beautiful, charming, bright
The hair wig can hide its own hair, cover the hair loss. Many people gain confidence from wearing wig. In addition to natural black, colored wig can make you more beautiful and charming
Super fashion look
Hairstyle and color changes have always been people's fashion pursuits, People show their fashion taste by changing the color of their hair
Change their appearance incidentally
If you don't want your human hair to be damaged, don't want to dye your hair or bleach it, and you want to try other colors of hair,Colored wig is your best choice.
Different colors and different textures can meet your various needs, and you can easily change the appearance.
Look Younger
The Goal Of Wearing colored Wigs Is To Bring Out A Youthful Glow In Your Appearance By Infusing That Same Warmth And Happiness Into Your Hair Color. Bright colors make people look younger and more energetic
Make You Unique
Whether it's highlight of hair or a full colored hair, bold hair color can tell a woman's personality and how they want others to see them. Different hair colors will make you look Unique.
We will Introduce several colored wigs
Burgundy is a shade lighter than the color maroon. It is a mix between brown and red that has a purple tint. The color of burgundy was named after a drink that had the distinctive red shade of color.
Burgundy wigs have become a popular trend, with more than 150,000 people posting and counting on Instagram or Pinterest or some other social media. When you are considering changing to a new eye-catching hair color, we strongly recommend that you consider real human hair with lace wigs.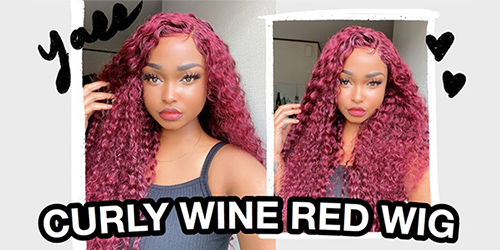 613 wig is one of the color wigs that people seek.
The name comes from the color of the wig. 613 blonde wig is a kind of front lace wig, which uses 100% human hair and Swiss lace. Hair is very soft, healthy and thick and can be dyed and ironed to your liking.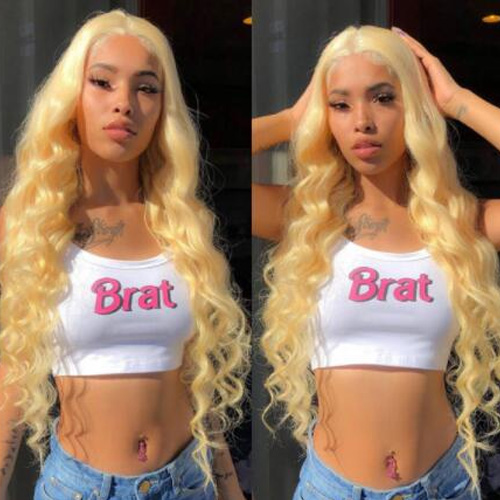 Piano wig , Just like piano keys, black and white, so it also called highlight wig.
Highlighted Wigs Are 100 human hair wigs That Feature Mixed Colors Like Black Hair With Blond Or Brunette Streaks, Or Auburn Plus Black, And Many More Interesting Colors. It Will Accentuate The Hair Color, Brings Out The Hairstyle, Creates Depth, And Offer The Illusion Of The Fullness Of The Hair. When Compared To One colored hair wigs, Highlight Wigs Are More Jazzy And Fashionable. Highlights Can Accentuate Eye Color, Bring Out Cheekbones, Brighten Your Complexion And Even Slim Faces.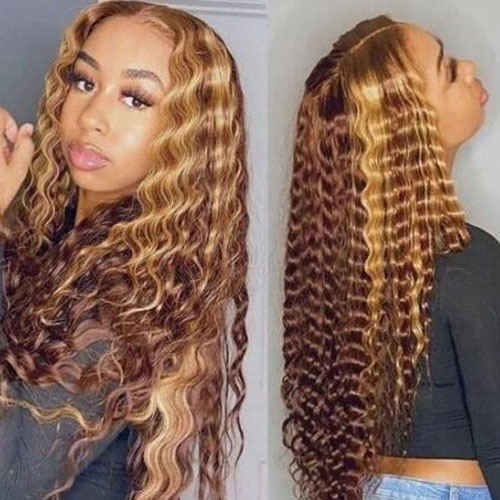 Colored wigs are a good investment. Put on your favorite wig color and you will look great. You can make a quick makeover for a party, event or photo without having to go to the hair salon for expensive trips
Colorful wigs. They are soft, breathable and comfortable to wear on the head. And they can last a long time. Just check Asteria to get the most amazing collection of high-quality color wigs, you will love it and come back again! You will love it!