Do you have a wig like this in your hair collection? It's hair length is not long, the hairstyle is varied, and will not out of time, that is bob wig! The bob wig is the best way for women who love clean-cut hairstyle. All the while, bob wigs have always had a place despite many new trends.
Today, we will discuss all we need to know about bob wigs.
1. Why to choose bob wigs?
1.1 Bob wigs are on always on trend.
Many celebrities wear bob wigs on the red carpet or in TV shows to make them look very capable. Short hair wig has always been popular, it doesn't matter if you're ordinary or famous, whether you're old or young, you will all have the bob wig, and enjoy it.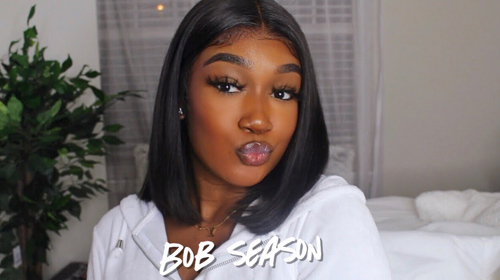 1.2 Bob wigs will save money.
If you don't have enough budget, bob wigs would be a good choice. Bob wigs don't have too long length, the length is always shorter than 20inch, as we all know, the longer the length, the higher the price, so price of bob wigs would be affordable than other human hair wigs. Also, the shorter your hair, the less shampoo and conditioner you need, so choosing a bob wig is also a money saver for you too.
1.3 Bob wigs are flattering.
Hiding your face behind your hair is not the most popular, now more women like to show their face to show confidence and charm, the bob wigs will let others to focus on your natural beauty.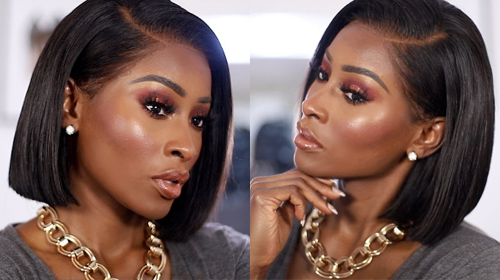 1.4 Bob wigs needs less maintenance I
If you are busy with work, or busy with your family, then you may not have much time to spend on hair care. Now with bob wigs, hair maintenance will no longer be a thing that trouble you too much. Instead, bob wigs take a fraction of the time to dry and style, and you'll have more time to do the things you love!
2. What bob wig types you can get from Asteria Hair
Lace frontal bob wigs: Asteria Hair has many kinds of lace frontal bob wigs, if you distinguish by color, you can find natural black color, blonde color, 1b/99j color, 99j color, 1b/27 color and 27 color lace frontal bob wigs there; if you distinguish by different hair style, straight, body wave, deep wave, curly, water wave and etc are provided.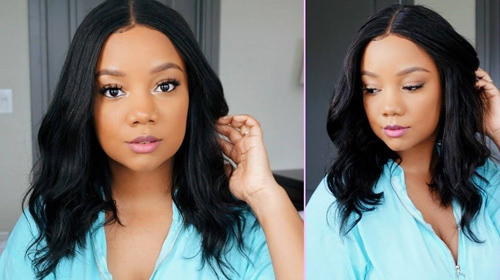 Lace closure bob wigs: Asteria Hair has 4*4 lace closure bob wigs, 5*5 lace closure bob wigs, 6*6 lace closure bob wigs, they can also be difference hair style, like straight, body wave, loose wave and etc, of course, you can also find natural black color, blonde color, highlight color lace closure bob wigs there.
Nolace bob wigs: Asteria Hair also has U part bob wigs, headband bob wigs, machine made bang bob wigs...
Bob wigs are always hot selling, if you sell wigs, bob wigs would also be a good choice to be your main hair products.
To get more things about bob wigs from Asteria Hair, just contact us!