Even human hair wigs are very popular now, there are still many people want to ask "Will I risk damaging my hair if I wear a wig?", the answer of this question is of course NO! Now wigs are still misunderstood by many people, they think that wearing wigs will damage their own hairline, and will cause bald spots, scalp irritation or mildew.
To some extent, the above situations will occur, but they are also completely avoidable, so in fact, wearing a wig will not only not damage people's hair weaves, but also has many benefits. Then how to avoid the damage to people's own hair caused by wearing a wig has become a very important issue.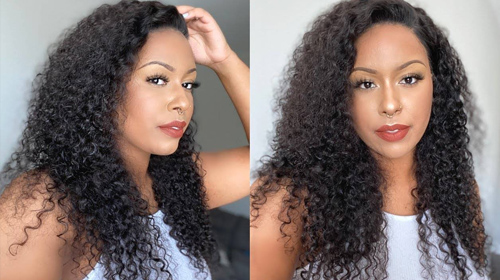 1.Prevent damage from wigs.
1.1Choose human hair wig cap size and wear a wig cap
According to your head circumference, it is very important to choose a suitable cap size. Too small will cause pressure on your scalp,and it is not conducive to hair growth.
You also need to wear a wig cap when wearing a human hair lace wig, it is a bridge between your natural hair and your wig, which can help your scalp avoid the pressure that from wig directly.
1.2 Use suitable glue
When wearing a wig, you must choose the right glue. If you are buying a new glue, you'd better do a test on a small part of your skin, which will reduce the damage the glue can cause to your hairline.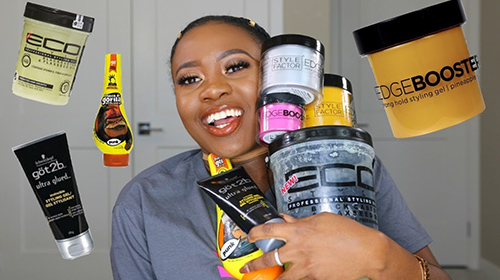 Taking care of your natural hair and wigs is one of the most important thing that you need to do, so that they do not become dry and brittle without any washing and conditioning.
In order to keep your own hair and your wig healthy, it is beneficial to wash them frequently. Before putting on a wig, you need to make sure your hair is completely dry, because any moisture under the wig can cause bacteria to grow and cause problems with the hairline.
2.Benefits of wearing a wig
2.1 Help people become more beautiful.
Wigs can have many different hair styles and colors, whether it is straight or curly hair, whether it is natural color or other colors, then you will achieve various shapes via wearing a wig.
2.2. Help people protect hair.
When people wear a wig, their own hair is under the wig cap, then will not directly touch the outside, so it reduces many factors that may cause damage to the hair, such as sunlight, bad air. At the same time, because all hair is under the wig cap, people do not need to dye their own hair to match the color of the wig they bought, which indirectly reduces the damage that dyeing may cause to the natural hair.
2.3 Very convenience
There are combs and adjustable straps inside the wig. People can use them to adjust the size of the wig to fit their head. There is no need for long-term professional guidance, even if people is a new beginner. When people want to change their hairstyle, if you are very good at installing wig, we believe wigs will save people a lot of time.
For many people, maybe finding a wig that is easy to wear will solve these problems, and begin to enjoy the benefits of wigs, then just to choose headband wig.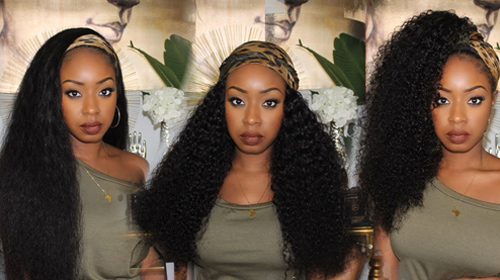 Just like the name of the headband wig, it is a perfect combination of hair and headband. Headband wig have many styles, like the normal wig style, also it is fixed by the headband. No need of glue. It also has many advantages:
Easy to wear, every people can wear it freely without looking for professionals,also don't need to use glue, so it will not damage your hairline.
Save time, office workers can save a lot of time when they are in a hurry, even if you rush to an important date, you don't have to worry about your hair.
Comfortable, fits all head well. The headband was originally black, you can choose different styles of hair bands to match according to your mood and dress.
Don't have any more questions about Will I risk damaging my hair if I wear a wig, just choose your favorite wig, and enjoy your wig!