If you want to ask what is the most popular hairstyle in 2021, then I have to mention highlight hair wigs, especially skunk streaks highlight. As the name said, the hair has one or more broad stripes of contrasting color, much like the white stripes on the forehead of a skunk and the sides of black fur. ... Sometimes, it is not a stripe, but a part of the highlight hair, such as bangs, crowns or hair tips.
In recent months, models on the runways of Paris and New York have been displaying these skunk streaks highlight, there are several methods that you can incorporate skunk streaks highlight color into your hair:
1.Classic skunk streaks highlight
The contrast between bright gold and black or dark brown is a solution that many people would choose for skunk streaks highlight, which would be a very classic color. If you're looking for a fun way to change your hair look, this may be just what you're looking for.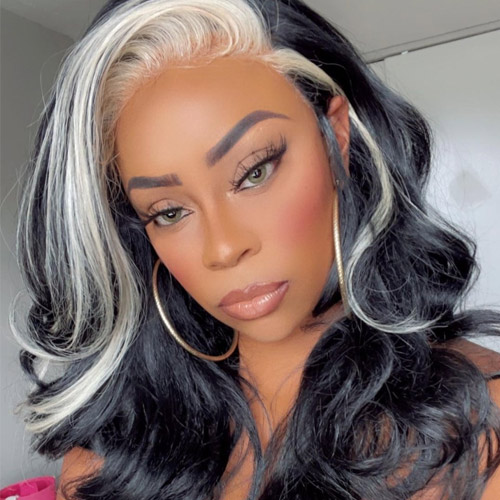 2.Individual skunk streaks highlight
In order to show your personality more, you can also choose some distinctive color for the skunk streaks highlight. You can change the blonde color on the hair bangs, crowns and hair tips to some individual color, like pink, blue....
3.Peek-A-Boo Colored Hair
Peek-A-Boo color is another way to show skunk streaks highlight, this hair look can be achieved in any hair color, at this time, hair will bring you a different taste.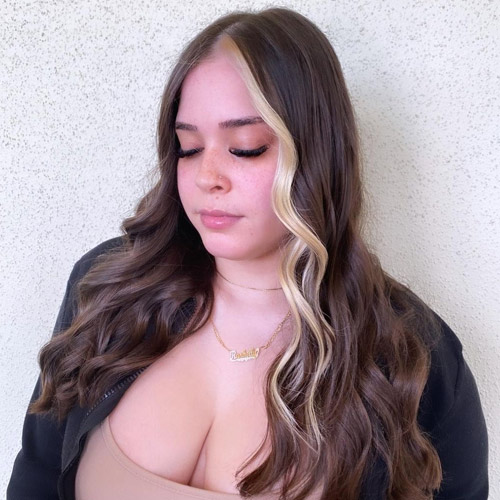 In addition to these, you should also be curious about the reasons for the popularity of skunk streaks highlight, it is not complicated:
1.Retouch your face
Due to the skunk streaks highlight is a part of the highlight hair, the color is on the bangs, crowns or hair tips, which is different from all other hair, then it looks like the skunk streaks highlight hair color bring some changes to your face, your face is softer, and can also enhances skin tone. This is an effect that cannot be achieved with makeup.
2.Protect your hair
Compared with any other colored hair, skunk streaks highlight only colors and dyes a small part of your hair and will not cause too much damage it. What you get from your hair vendor is one hair that has undergone very little dyeing. If you color your own natural black hair to skunk streaks highlight by yourself, even if the color is unsuccessful, you can also modify it.
Even so, you still need to care for the hair seriously, wash your hair with warm water, too high water temperature will cause the hair to become yellow and dry, so warm water is best. Secondly, reduce the frequency of using a hair dryer. Excessive use of a hair dryer is not good for the hair, so it is best to dry it naturally.
Thirdly, pay attention to make a hair mask or use hair oil to maintain your hair .
When we mention skunk streaks highlight hair, we can also keep eyes on highlight color hair, which will color the hair with a well-matched fashionable color instead of dyeing it all, and will color more hair than skunk streaks highlight. But highlight hair is also a good choice to bring some changes to your hair,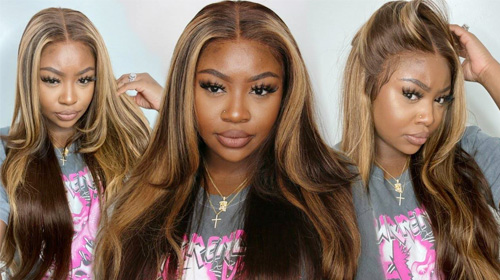 Skunk streaks highlight hair is becoming more and more popular, don't hesitate, come and join us!