Most people will ask what's the highlight wig, and how to select a cheap and beatutiful highlight wig, today we will share with you the details of Asteria Hair highlight wigs. Follow Reading!
This is highlighted on the basis of 1b, it has straight and body wave texture, can be made by closure wig and frontal wig, which is made of 100% virgin human hair. The forehead of the wig is pre-plucked, so this look very natural, just like your own hair, you can also take care of it like your own hair. Can suitable for various occasions, such as graduation ceremony, gathering of friends, traveling, etc. A highlight wig makes the faux hair looks realistic and people won't even realize that you're wearing a wig!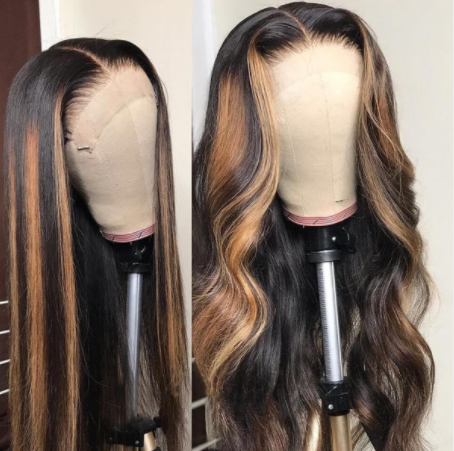 2, Highlights Omber Piano Lcae wig
This color is highlighted on the basis of #4, It looks a little lighter than the highlight color, youny people wear the highlight hair, will look more natual, it's adjustable, have adjustable straps at back, 3 comb inside. And this highlight wig is made by 100% human hair, can be dyed, curled, and straighten. You can You can do styling according to your different needs.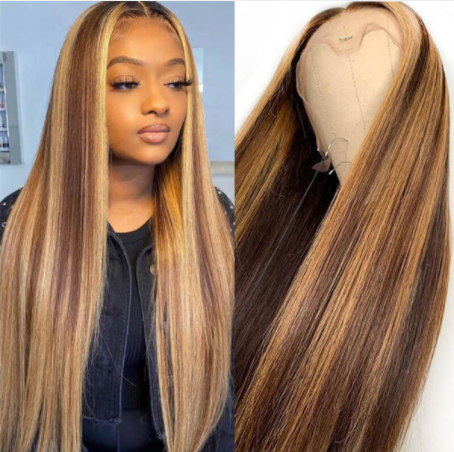 3, Highlighted Color Deep Wave Lace Front Wigs
This highlight color is called #P4/27, highlighted color deep wave lace front wigs has #4 brown base color with 27 honey blonde highlights hair color. These two colors blend super well, the hairline is pre-plucked, and the forehead have the baby hair, It looks more formal, and it doesn't look so dull, a very aura of color.
From 16 inches to 24 inches, all are available for the wig lengths. 180 density is average density, able to meet the daily needs of customers for the thickness of the wigs, and deep wave is most popular hair texture, so this color, texture hair is very popular with everyone.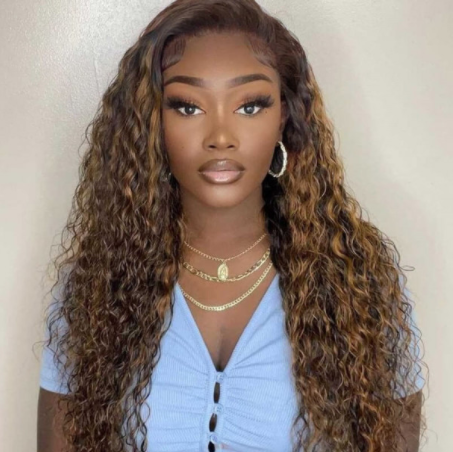 Where To Buy The Affordable Highlight Wigs?
These three most popular trendy highlight colors for you to choose, very stylish but low maintenance, make you easily stand out from sisters and show your beauty! Great for daily wear, parties and fashion shows.
Asteria Hair is the top original human hair brand from China, has been engaged in the design, manufacture and sales of human hair professional hair for more than 10 years. With the concept of "good quality and low price". Asteria Hair is becoming more and more popular among fashionable women all over the world. Especially highlight hair is loved by consumers, especially young and beautiful girls who are at the forefront of fashion.