Tips You Should Know Before dyeing A Wig
Tip 1: Stay true to your main hair color
If you want to dye your hair yourself, you should first choose a natural-colored wig, Then choose the hair color you want to dye.
Whether your hair color is natural or has changed when you choose a new hair color, you must stay true to your original color and choose the color according to your original hair color. No matter if you want to dye it deep or lightly, it should not be more than two shades away from your original color, otherwise it will be too exaggerated.
For dark-skinned girls with dark complexions, the most suitable hair color is brown. A low-key, unobtrusive brown can easily cover up a girl's dark complexion.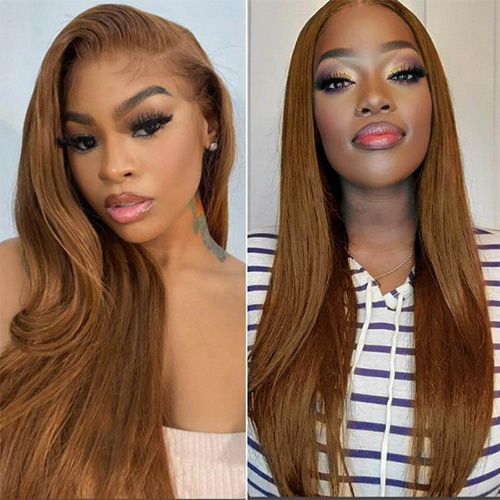 Tip 2: Beware of Wavy human hair wigs
Because wavy hair absorbs hair dye more easily than straight hair, and it is more easily damaged. So when dyeing the wig, remember to reduce the dye component. Then replace the dye component with distilled water, and use it as usual after mixing.
Use very mild dyes because your natural hair may recover from damage, but human hair wigs cannot regenerate on their own.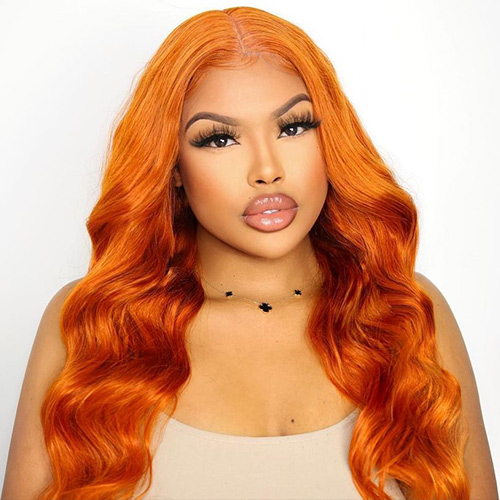 Tip 3: Make adequate preparations before dyeing
Usually a can of hair dye is enough for medium-length hair wigs to be used once (that is, from the hair to the shoulders). If your wig is particularly long or thick, make sure you have enough reserves before dyeing your long wig, otherwise you will be embarrassed to half the fuel.
Tips 4: Try not to bleach them
When dyeing human hair wigs, it will only cause more damage and shorten the life of the wig, so try to avoid it.
Tips 5: Pay attention to the lace of wigs
If you choose to dye human hair wigs, please pay special attention to the bottom of the cap and the front of the lace, because the dye stains cannot be removed. Before dyeing, apply thick petroleum jelly on the lace and parting line on the front to prevent any accidental dye overflow.
Tips 6: Test
First dye a hair as a test, and then wait a few hours to make sure you are satisfied with the result. Finally dye your favorite hair