With trends constantly changing, one of the things people are turning their attention to these days is their hair. Monochromatic, natural hair is considered a rather old-school trend. If you're experiencing emotional ups and downs, you might as well give yourself a new haircut or color to change your mood.
The most beloved and trending hair color is highlights. Highlight hair is hair that is dyed in at least two shades. This is the new updated look that makes the overall hair look very stylish and attractive.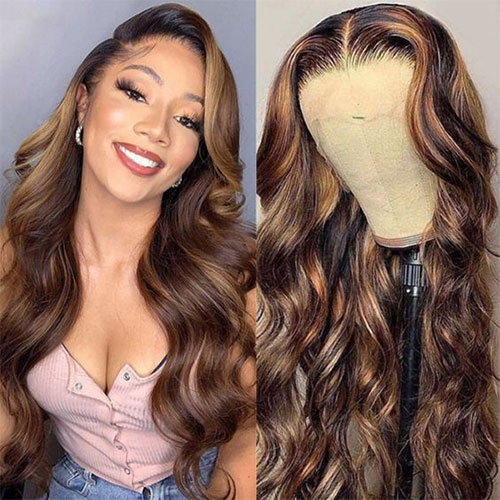 To achieve a high-gloss finish, you'll need to use a strong substance (such as bleach) to remove the hair's natural dark color, then use the color dye of your choice to achieve the desired look. Because of the chemical manipulation involved, this process can be very traumatic to the hair, such as dry, brittle, and frizzy hair. That's why people don't like getting highlights on their natural hair, and instead choose to get high-gloss wigs, or operate dye on wigs.
Since wigs are also very susceptible to damage from frequent dyeing or highlights, in order to prolong their life, we recommend that everyone take good care of them. This can be achieved by very careful washing, maintenance and storage of colored wigs. Here is a detailed guide on how to maintain a high gloss wig easily, hope it will help everyone.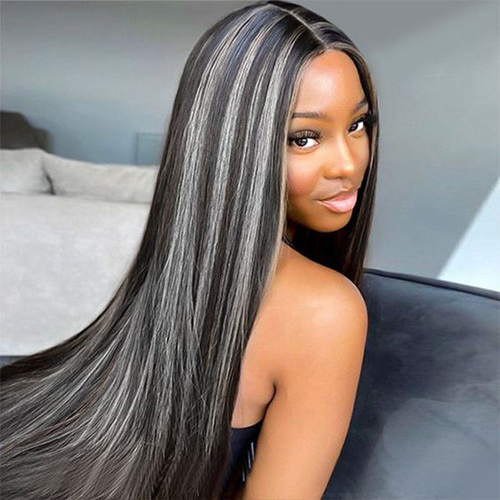 1. Comb the wig:
Use a comb, preferably a wide-toothed comb. First, brush over your wig to remove any knots and untangle the hair. You have to be very careful not to end up breaking or damaging your hair.
2. Wash the wig:
The most important thing is to use warm water. Because hot water can damage your hair's outermost cuticle, if this layer is damaged, it can cause your hair to become dry and brittle. Therefore, warm water is always the best choice for cleaning high-gloss wigs.
The next step is to use the shampoo on the wig. What shampoo should we use? A quality, tested, sulfate-free shampoo is your best bet. Because sulfate-containing shampoos tend to remove color from your hair and cause severe oxidation, which can dry your hair faster. Sulfate-free shampoos are very mild and maintain hair color. Gently shampoo and massage downwards. Then, rinse with lukewarm water from roots to ends.
Also remember to use a sulfate-free conditioner, which will help make the hair wig soft and shiny. Apply the conditioner to your hair and let it sit for a few minutes so it can work its full effect. Then rinse your hair with clean water.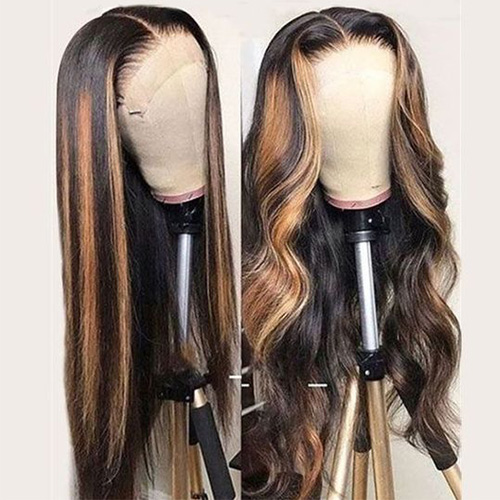 Remove the water from the wig: Once your wig is fresh and clean, remember to use a soft microfiber towel to gently dry your wig as your wig will go from dripping to damp. Don't squeeze too hard and avoid using a regular washcloth as this can dry out the hair and damage the shaft, further causing frizz. Then place the wig on a wig stand and let it dry naturally in a cool dry place.
Maintaining a wig is not difficult. 1) By using a dry shampoo, you can make your hair color last longer. Using a dry shampoo can absorb any type of dirt, oil, and product buildup, reducing the need to wash your wig more frequently. Focus on applying it more to the roots of the wig.
2) Reduce the number of times you wash your wig. As you wash more, you will slowly find your highlight color fades away. To preserve the color and keep it intact for longer, avoid washing your wig every day, 2 to 3 times a week is better.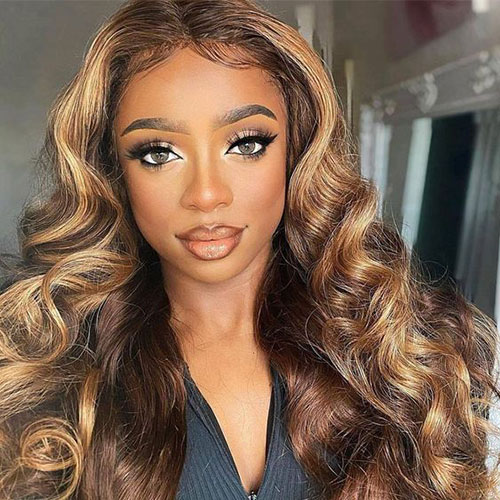 3) Use heat protection spray. Always use a heat protectant spray or serum before blow-drying a colored wig with any heat tool, it keeps the moisture in the hair and prevents heat from fading or even damaging the strands.
4) Use a wig stand to store wigs. It also prevents the wig from tangling when not in use. Keep your wig away from salt water, chlorinated water, and even sunlight, as it can cause your hair to fade.
By using highlights colored wigs, it is easier to achieve your fashion trends without changing and damaging your natural hair. The only thing you need to do is to clean and maintain the wig. As long as you take good care of it, it will prolong the service life of the wig.
Click this link to see if there're highlights wigs you're interested: https://www.asteriahair.com/catalogsearch/result/?name=highlight&form_key=gzGTKxShm2P7qJru