The summer in the northern hemisphere is coming to an end, swimming must be the most common activity you participate in this summer. Swimming is a great occasion to show the charm of men and women. Women always wear hair wigs while swimming, then "How to avoid hair tangling after swimming?" became a very important question.
To avoid tangling after swimming, we need to pay attention to two aspects of our work:
1.Before swimming
1.1 Make you wig in a good condition before swimming
If you wear your hair wigs that needs glue to secure your hair weave, waterproof glue would be the best choice, If you wear a glue less wig, and found that your wig become loose, please make full use of the elastic band and combs in your wig, tighten your wig on your head. You did this things to make sure your wig is firmly on your head before swimming.
Fixing the hair firmly on your head is more conducive to protecting the hair than letting the hair fall out in the water.
1.2 Wear a bath wig cap and take care of your wig before swimming
There are some harmful substances in the swimming pool,like chlorine ,salt, which may caused damage and tangling to hair .Therefore, wearing a bath wig cap to cover your lace wig is a good idea to protect the hair from being tangled.
Also before wearing a bath wig cap, you should apply the conditioner to your wig. You can also braid your hair into braids so that your hair can have a flat surface under the bath wig cap, then after swimming, just untie your own hair,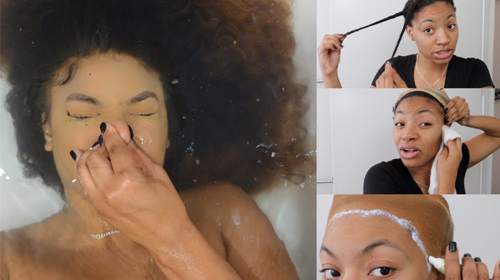 We believe that through the above work before swimming, the tangling of the hair must have been largely avoided, but there may be still tangling for the hair, and the care of the hair after swimming cannot be ignored.
2.1 Wash the hair and dry it
When you come out of the swimming pool, rinse your hair with fresh water first to remove harmful substances, and you must need to dry your hair with a dry towel to the greatest extent possible, then you can start to do the following things.
2.2 Use some tools .
You can use conditioners, mineral Oils and detangling hair spray to detangle the hair after Swimming. Appropriate use of some tools is more beneficial to you.
Detangling hair spray become popular for people who love swimming, it can help you quickly detangle your hair after swimming, you only need a wide-tooth comb and Detangling hair spray, you can comb your hair quickly and easily.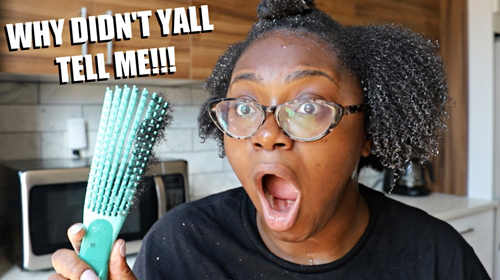 2.3 Step to detangle the hair.
Choose the most suitable hair detangling spray and spritz it throughout your hair. You can choose Sweet Spirit Leave In Conditioner, Wild Marula Tangle Spray, and Prep Rally Prime & Prep Detangler......You have to choose the one that suits your hair best so that you can use it for a long time.
A wide-tooth comb is the best choice for you to detangle your hair after swimming. Use a wide-tooth comb to brush your hair slowly and gently to detangle the hair,
If you have natural hair or curly hair, you need to use a comb to divide your hair into eight parts at the most and start combing your hair one part by one part with detangler.
If your hair still tangle seriously after the above work, just repeat the work, add more detangler to the hair, until your hair wig become smoothly again.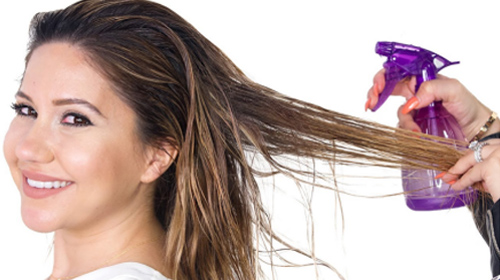 As long as you adopt the right method to detangle the hair after swimming, all things can be solved, so don't hesitate, just enjoy the sun and swimming,