In summer, blonde hair wigs will become the choice of most people, now, are you ready to go to the beach with your blonde wig, the sea and swimming pool are the best choices for a summer outing but don't just focus on being happy, like the damaging UV rays of the sun, chlorine and saltwater tend to leave hair feeling dry. Of course, beauty and happiness are indispensable, we tell you how to keep my blonde wig healthy in summer.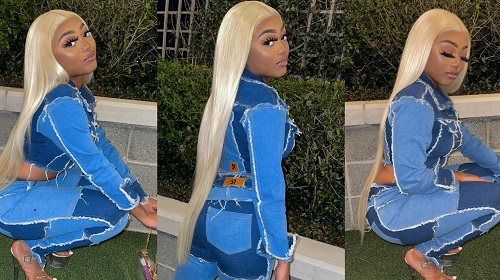 How chlorine and saltwater will affect your hair?
Chlorine is one of the substances to affect our hair in the summer. Chlorine in the water can damage our hair when we enter the pool or the sea. Chlorine can strip our hair of natural oils (those that make our hair soft and shiny) and can cause our hair cuticles to break. Scalp exposure to chlorine can cause dryness, irritation, and excessive dandruff. Especially for our blonde wig.
Even if you buy a blond wig you like and it's of good quality, it still won't survive the water in the pool, below we'll share with you how to keep your blonde wig healthy in the summer pool: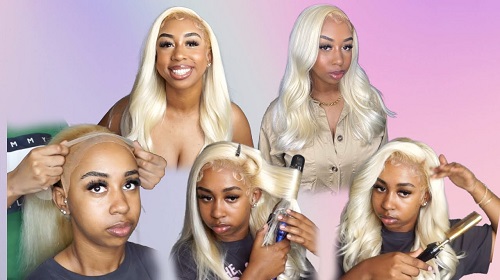 Use oil. Try coating your hair in copra oil or vegetable oil before jumping into the pool. Since the chlorine in the pool can harm our blond wigs, but we can't control our love for the pool in the summer, shielding our hair from the chlorine, and putting oil on our hair form a barrier to protect our hair.
Apply a leave-in product. Yep, this simple step can in fact make your color last longer. Apply a strong leave-in moisturizer to act as a barrier between your hair and the water. Essentially, this way forms a protective coating that prevents your hair from soaking up the water that includes the salt and chemicals in salt water and chlorine.
Wrap your hair. Putting on a swimming cap is a very good habit before swimming, which will minimize contact with the pool water. While a swim cap is perhaps the best way to protect your hair from salt water and chlorine, it's not necessarily the most popular hair look. If you don't like to wear a swim cap, it is best for you to try to keep your head and hair out of the water as much as possible. For instance, you can try to tie a ponytail, braid, or topknot.
Wash it out. After swimming, make sure you wash your hair immediately to avoid letting the chlorine or salt sit in your hair, noting that the longer they stick around, the more moisture they zap up. If you are a big fan of swimming, remember to care for your hair at least once a week.
Use appropriate shampoo and condition. Different color hair needs specific shampoos and conditions to take care of your vivacious color and provides your hair many wet. For blonde wigs, we have a tendency to additionally advocate reaching for purple toning shampoo that may facilitate free your hair of any brassy tones and extend the lifetime of color. It suggests that you may take less time at the salon and longer to stay your color trying bright and vivacious all year spherical.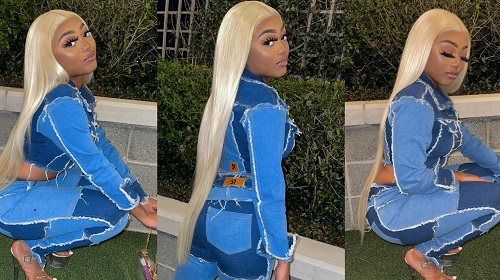 Remember to do a deep conditioner. Once wash your blonde wigs, bear in mind to use a good-quality conditioner to assist bring blonde hair back to life. It will give your hair with a healthy dose of long wetness and nourishment, it additionally forms a protecting barrier around your strands to assist block out those things that cause them to become boring, dry, and lackluster.
Now just enjoy your blonde wigs under the sun in summer, and go swimming!